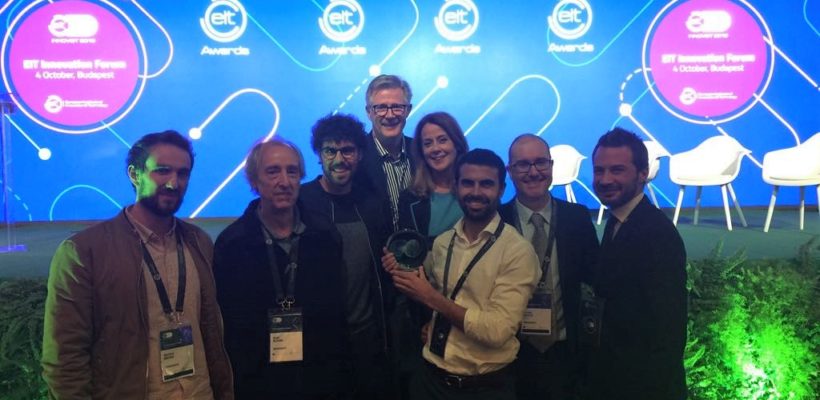 The European Institute of Innovation & Technology (EIT) on October 5th has rewarded Europe's top innovators in the fields of energy, health and food. EIT Food project "IMPROVING TRUST IN THE FISH CHAIN" lead by Isabel Hoffmann, founder and CEO of Tellspec, scored in the best 3 in the innovation section and won the EU woman innovation award. The project is aimed to develop a rapid, portable and affordable sensor to test for the quality and decay of raw white fish, and the fraudulent use of excess water in frozen fish.
Among the project  partners Microbion in charge of the microbiological tune-up of the test.
The EIT Awards ceremony, celebrating Europe's most talented entrepreneurs and innovators, was held during INNOVEIT, the EIT's annual innovation forum in Budapest.