our team
Here's our whole team.
For each profile you can read the curriculum and connect to its network Linkedin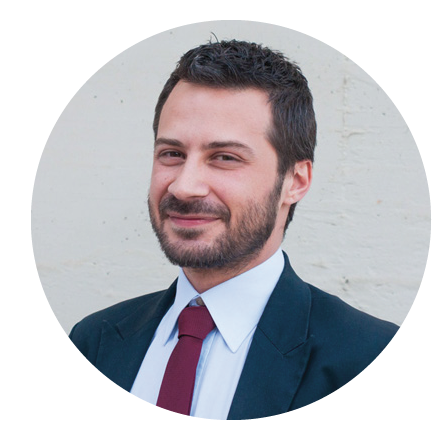 FOUNDERS
ANTONIO DEL CASALE
Co-founder & Chief Executive Officer
Antonio Del Casale is co-founder and CEO at Microbion. Hi is research fellow at Dept. of Biotechnology, University of Verona and PhD candidate at School of Biological Sciences at Queen's University Belfast. His research experiences are in the area of bacteriophage metagenomics and lactic acid bacteria (LAB) applications and he is co-author of 7 peer-reviewed papers. He has complementary education on technology transfer and scientific communication with practical experiences at UNIDO (Vienna), ENEA (Rome) and Skills Innovation Lab Ltd (London).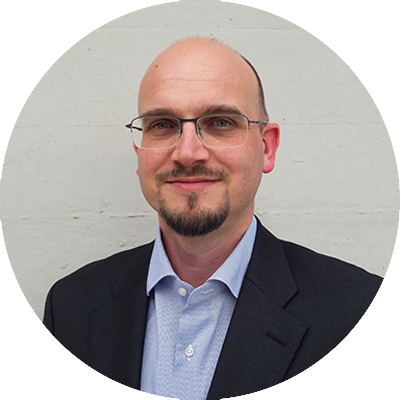 FABIO FRACCHETTI
Co-founder & Chief Operative Officer
Fabio Fracchetti is co-founder and COO at Microbion. He holds holding a Master Degree in "Agri-Industrial Biotechnology". He completed a PhD program in "Applied Biotechnology" with a specialization in "Enological and Viticultural Biotechnology" and a strong connection with producers of selected microbial cultures. In 2010 he received the Master Degree in "Biotechnology law" focusing the attention on the juridical bases and case-studies about the patenting of selected microbial cultures.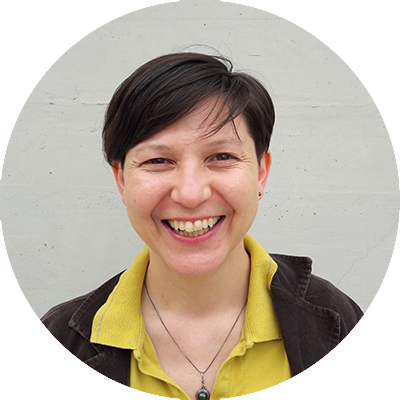 GIOVANNA FELIS
Co-founder & Chief Technological Officer
Giovanna Felis is assistant professor in food microbiology at the University of Verona and co-founder of Microbion srl. Her main research interests are (i) microbial genetic and genomic diversity, taxonomy and evolution, mainly focused on lactic acid bacteria; and (ii) microbial interactions with different hosts and/or environment. She has been co-author of 10 book chapters and more than 30 research papers.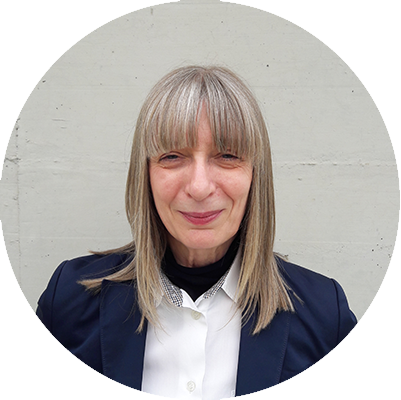 Prof. SANDRA TORRIANI
Co-founder
Sandra Torriani is co-founder of Microbion and referring person to the University of Verona where she works as full professor of Agricultural Microbiology and chair-person of the Master Degree in Agri-Industrial Biotechnologies. She brings extensive experience in experimental research, fundamental as well as industry applied, developed in about 30 years experience in the most eminent universities in Italy and abroad. Moreover she is member of the Italian Society of Alimentary, Agricultural, Environmental Microbiology (SIMTREA), member of the working group "Wine Microbiology" of the Italian Academy of Wine and Viticulture (AIVV) and Editorial Board member of Food Mirobiology journal. Sandra Torriani is co-author of 11 book chapters of fundamental and applied research, on lactic acid bacteria and yeast, and about 180 research articles which about 100 published on international peer-reviewed journals.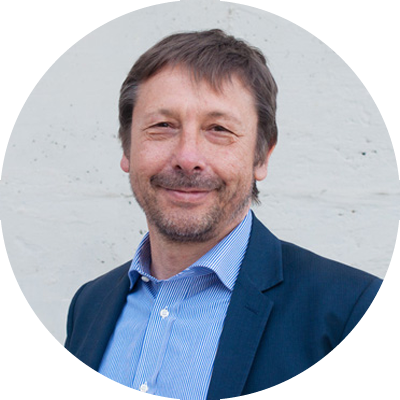 VALTER CARTURO
Co-founder
Valter Carturo is a co-founder of Microbion. He became chartered accountant and Statutory Auditor from the University of Verona. He is acknowledged in tax and corporate matters also working with academics (University of Verona and University of Bologna) and with innovative business oriented incubators (biotechnology, genetics, medicine and information technology) to built, innovate and transfer the innovative strat-up business model.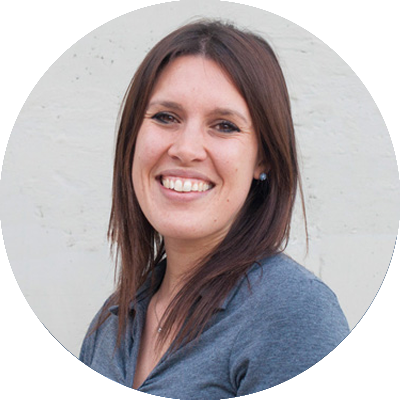 COLLABORATORS
ELISA SALVETTI
Associate Expert
Elisa Salvetti collaborates as comparative genomics associated expert. She hold a Ph.D in Agro-Industrial Biotechnology from University of Verona, with expertise in bacterial taxonomy and evolution based on comparative genomics. Her main role is the genome sequencing and the application of analytical services based on comparative genomic for the characterization of microorganisms of interest employed in fermentation processes.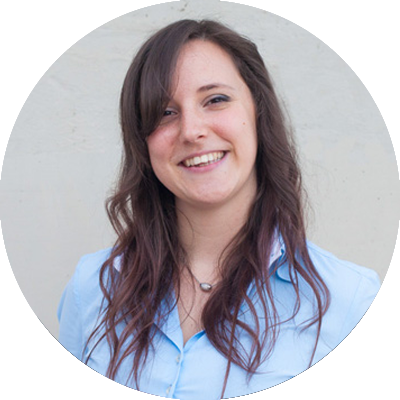 MARTA TEBALDI
Biotechnologist
Marta Tebaldi collaborates as biotechnologist. She has a M.Sc. degree in Industrial Biotechnology from University of Padua in 2011. Her professional experience development started in the quality control of winemaking industry, and then extended during the collaboration with Microbion, specializing in the study of biodiversity and characterization of microorganisms in agri-food industry, through the application of different molecular methods and cutting-edge technologies.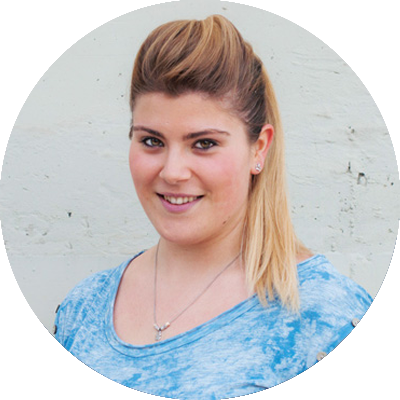 ARIANNA CUNEGO
Laboratory Technician
Arianna Cunego collaborates as laboratory technician. She has a Chemical and Biological Technician Diploma from the Professional Institute "Enrico Fermi" in 2013. Her professional experience has been developed at the Department of Biotechnology at University of Verona) in 2012 where she has been trainee in the context of the quality and microbiological control in food samples.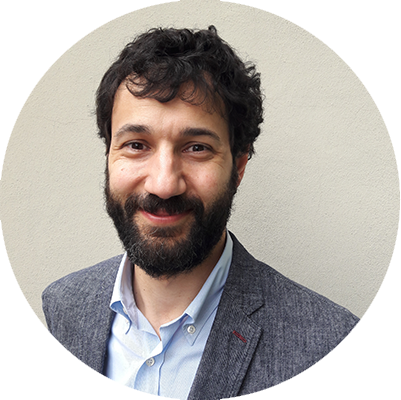 ALESSANDRO RONCADOR
Biotechnologist
Alessandro Roncador obtained his Master Degree in Biotechnology at the University of Verona and later completed his education with the Ph.D. in Biosciences, learning the secrets of biochemistry and molecular biology. Before joining the team of Microbion as Project Manager, he worked in Italy and abroad in different sectors spanning from diagnostics to neurobiology.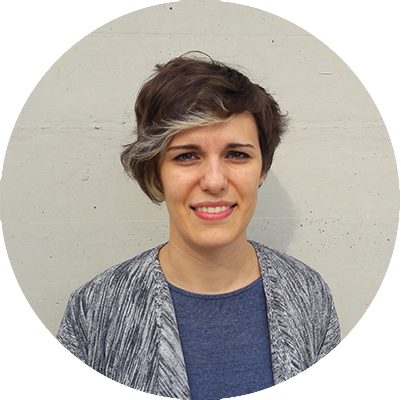 ILENIA CAMPEDELLI
Biotechnologist
Ilenia Campedelli graduated in Agrifood Biotechnology and hold a Ph.D in Biotechnology at the University of Verona. Her professional experience is focused on the characterization of food-borne microorganisms at the phenotypic and molecular level, with specialization in the identification of antibiotic-resistance features through comparative genomic analysis. In addition, she gained technical and practical knowledges on the sequencing and bioinformatic analysis of data.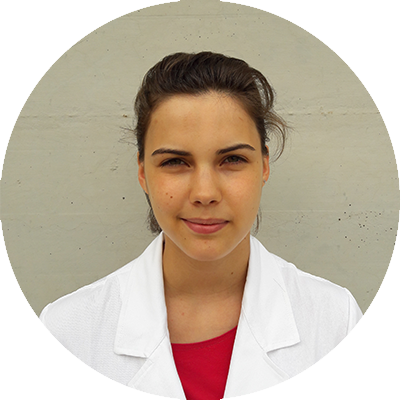 GIADA INNOCENTE
Biotechnologist
Giada Innocente collaborates as biotechnologist. She has a M.Sc. degree in Agrifood Biotechnology from University of Verona in 2016. Her expertise is focused in wine microbiology. In Microbion she is dedicated in the management of the microbial culture collection and in the development of microbial challenge tests.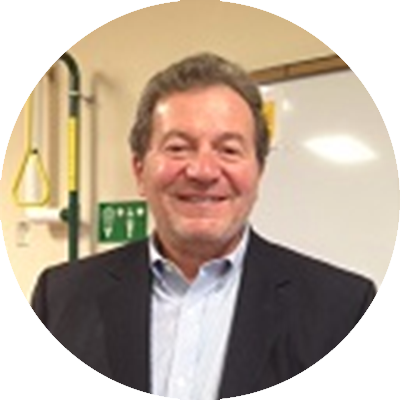 CONSULTANT FDA
JOHN J. SPECCHIO
FDA/USDA/US custom consultation services
John J. Specchio, Ph.D. collaborates with Microbion as FDA & USDA Regulatory Consultant where he provides significant advice to companies dealing with agri-food & pharma US market regulatory issues.
He is Professor of Nutrition & Food Sciences at Montclair State University (USA), Certified Food Scientist from Institute of Food Technology as well as FDA & USDA Regulatory Consultant at Regtech Enterprise LLC (New Jersey).
He holds a Ph.D. in Food Science and Technology from Rutgers University and has been selected as Fulbright Scholar for Italy-USA cooperation. During his career he assisted international companies such as Panasonic, Pfizer and General Foods (now Kraft Foods) to achieve important innovations. Furthermore he has been selected as FDA Science Advisor and served as Chairperson of FDA Office of Regulatory Affairs University Program.
This outline lays out a priority strategy of services provided by Regtech ENTERPRISES, LLC
Evaluation of production and laboratory capabilities for FDA compliance work:

Physical facilities – current capabilities;
Staff – education & training;
Microbiological capabilities – methods & equipment;
Chemical analyses – methods & equipment.
Identification of production and laboratory needs for FDA analytical methods:

Training programs;
Testing procedures;
Quality assurance;
Inspectional techniques;
Sample collection & analysis.
FDA Food Safety Modernization Act including Bioterrorism Regulations:

Firm registration with FDA;
Prior notice requirements;
Broker referral;
Recall & distribution record requirements.
Firm registration with FDA;
GMP, SSOP and HACCP and SID, regulation compliance;
Ingredient, formulation, processing and labeling regulation compliance;
FDA Seafood HACCP regulation compliance;
Seafood HACCP certification training;
Sanitation programs  & record keeping;
Hazard analysis review & HACCP plan development.
Dietary Supplement Export to the U.S.A.:

Firm registration with FDA;
Product development;
Label review;
Compliance with U.S FDA regulations.
Food and Pharmaceutical Export to the U.S.A.:

Firm registration with FDA;
Product development;
Label review;
Compliance with FDA regulations.
Facility Design and Review:

Review of architectural plans for compliance with Good Manufacturing Practices;
Sanitation standard operating procedures;
Water and plumbing requirements;
Structural – floors-walls-ceiling – requirements;
Product flow – finish product separation and storage.
Development of a client base:

Design review of food & drug manufacturing facilities;
Sanitation programs designed to individual facilities;
HACCP program development;
Personnel training & security;
Food safety & security program;
Label review & recall strategy.
FDA international inspection assistance and preparation:
Complete pre FDA inspection for compliance;
Make recommendations for inspection review by FDA;
Be present while FDA is conduction inspections;
Address any non compliance with corrective actions;
Prepare response to FDA for corrective action;
Obtain final approval from FDA for passing inspection.